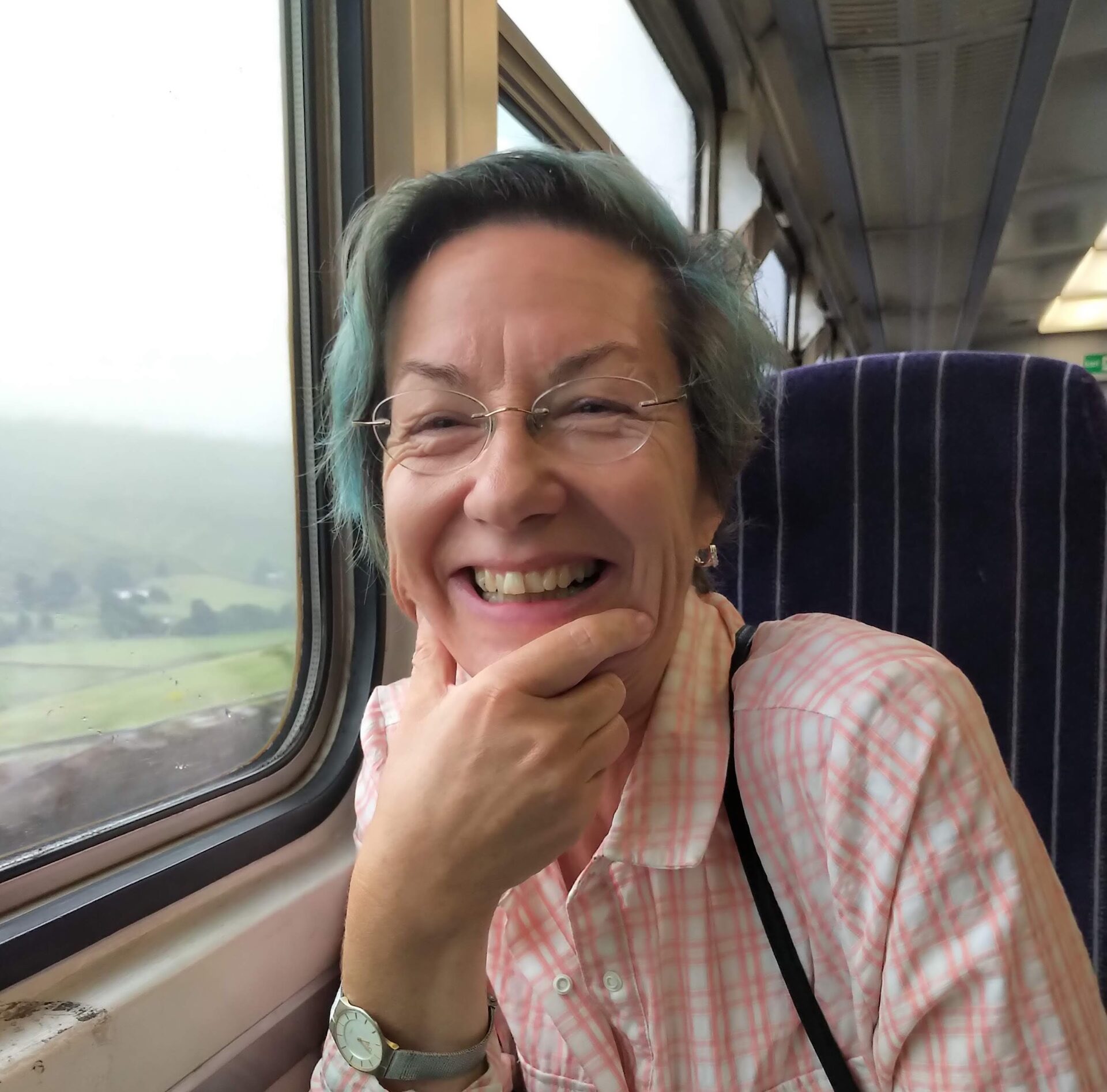 Heather Maggs
Specialist Team
A registered veterinary nurse with a passionate, lifelong interest in animal welfare, I'm an experienced strategic communications professional in international human and animal health. I specialise in communicating scientific concepts to a range of stakeholders. I accidentally fell into teaching part-time on Chartered Institute of Marketing courses, eventually teaching leadership, management and business at a top London business school. I have come to realise that if learning occurs, teaching is a form of behavioural change, although I was not aware of this on day one.
Through my father sadly developing dementia I became a member of both the University of Hertfordshire and the Alzheimer's Society's public involvement networks. These roles led to my becoming a Mental Health Act Manager for my local mental health partnership trust. MHA Managers listen to the voices of those held securely, providing an independent view to ensure patients' legal rights are maintained.
I am currently finalising my PhD at the University of Reading. 'On the value of donkeys,' researches the role of donkeys in underpinning the livelihoods of poor rural farming communities in northern Ghana. I interviewed and undertook focus groups with both donkey and non-donkey owners, uniquely including children aged between 10 – 16 years old, asking them how they view and work with their family donkeys.
I would add that on my own I have achieved very little. However, working with others uses all the different skillsets round the table and can turn a good idea into a great one - and increases the likelihood of success of any project.
---
A Chat with Heather
Tell us a little bit about you and your journey into behaviour change?
I first became aware of human behaviour change science after I had been teaching for a good number of years and fell into a discussion with colleagues.  We came to the conclusion that teaching is, in effect, a way of trying to change someone else's behaviour, usually with their implicit agreement, although they might not see attending class in this light. So, humans trying to change the behaviour of other humans is not new. What is relatively recent I think, is a more formal, evidence-based approach to behaviour change (BC), with a much greater understanding now of what HBC is, and what it isn't. I believe this evidence-based approach was developed in response to many of the world's major challenges. Because it works it has been great to see it applied successfully in innovative and creative ways across so many different fields.
Why does the science of behaviour change matter?
Because many models of change are theories. Michie et al. [1], the team at the Centre for Behaviour Change (University College, London) and others have worked hard to build a scientific evidence base, not only for the Behaviour Change Wheel and BC interventions, but BC outcomes as well. I believe it is the increasing evidence that BC is effective that is important in convincing organisations to fund HBC projects, over alternatives.
What is the most inspiring behaviour change intervention you have come across and why?
On 8 December 2014, the UK's Daily Telegraph newspaper ran a headline: "Poor going hungry because they can't cook, says Tory peer. Porridge costs 4p a bowl but poor go hungry because they cannot prepare food says Baroness Jenkin" [2], although the peer later apologised [3] for her remarks. Professor Angel Chater was approached by the Trussell Trust, a UK foodbank network to look at the wellbeing of those in food poverty in the UK [4]. Her team undertook a Behavioural Diagnosis, looking at the capability, opportunity and motivation of all stakeholders and concluded that opportunity was the greatest obstacle in this instance.  It wasn't the lack of cooking skills that was the issue: users of foodbanks, especially the homeless had nowhere to cook and/or no money for food, with some unable to even afford the bus fare to a foodbank.
The BC intervention developed to address this issue was the idea of Healthy Start Vouchers to be redeemed widely in return for fresh fruit and vegetables. The UK's Department of Health was apparently interested in the intervention, with a view to potentially rolling it out nationwide. Sadly, "discussions [were] halted due to changes to universal credit and political uncertainty." This intervention is important to me as it is an excellent reminder of the importance of not only evidence, but also the political environment and policy options to BC interventions as well.
What's your vision for behaviour change for the next five years?
I saw as a vet' nurse that the only way to reach a companion, a farm or a zoo/exotic animal is through a human animal. I also now believe this is often true of wildlife as well. Therefore the concept of HBC to improve animal makes complete sense to me. I would love to see increasing numbers of organisations globally learn of its benefits. As more organisations apply HBC across many important challenges - including health and climate change, for example - increasing numbers of successful behavioural change interventions will contribute to the HBC evidence base. Therefore my vision for HBC is the development over the next five years of a positive feedback loop of more successful interventions, building an evidence base of effective case studies. This should help convince more people/organisations to be the change they wish to see by applying HBC to their specific challenges.
Why do you like working with HBCL?
I am just finalising my PhD and our timings are finally aligning to enable me to 'get stuck in' as soon as possible. Ask me again soon, but HBCL's ethics, values and approach are what attracted me to the organisation, and I am honoured to have been asked to work with the team.
Top tip for individuals or organisations getting started with behaviour change?
Read, read and read around the subject and the evidence already available first, especially in your subject area/sphere. This could save a lot of time in the long run [5]. Start small, as effective HBC interventions are designed to change only one element of behaviour, gather evidence from all stakeholders, and build on your successes.
References
Michie, S., Thomas, J., Johnston, M., Mac Aonghusa, P., Shawe-Taylor, J., Kelly, M.P., Deleris, L.A., Finnerty, A.N., Marques, M.M., Norris, E. and O'Mara-Eves, A., 2017. The Human Behaviour-Change Project: harnessing the power of artificial intelligence and machine learning for evidence synthesis and interpretation. Implementation Science, 12(1), pp.1-12.
Available at: https://www.telegraph.co.uk/news/politics/11279839/Poor-going-hungry-because-they-cant-cook-says-Tory-peer.html Accessed 5 December, 2021.
Available at: https://www.theguardian.com/society/2014/dec/08/tory-peer-apologises-poor-hungry-do-not-know-cook Accessed 5 December, 2021.
Prayogo, E., Chater, A., Chapman, S., Barker, M., Rahmawati, N., Waterfall, T. and Grimble, G., 2018. Who uses foodbanks and why? Exploring the impact of financial strain and adverse life events on food insecurity. Journal of Public Health, 40(4), pp.676-683.
A good starting point is Open Science Framework (https://osf.io/) It's free, anyone can use it, not just academics; it has funding for the next 50 years, so it has longevity and users can make any part of their work open source and build relevant networks. Further information about the platform can is available at: https://www.ncbi.nlm.nih.gov/pmc/articles/PMC5370619/pdf/jmla-105-203.pdf Accessed 5 December, 2021.
---
I am interested in joining the HBCL team because of their ethics, values and approach; because it is a really exciting time to be part of the team as they expand their vision and because of my bone-deep conviction that, in conjunction with my doctorate, I will be undertaking the most worthwhile work of my life.