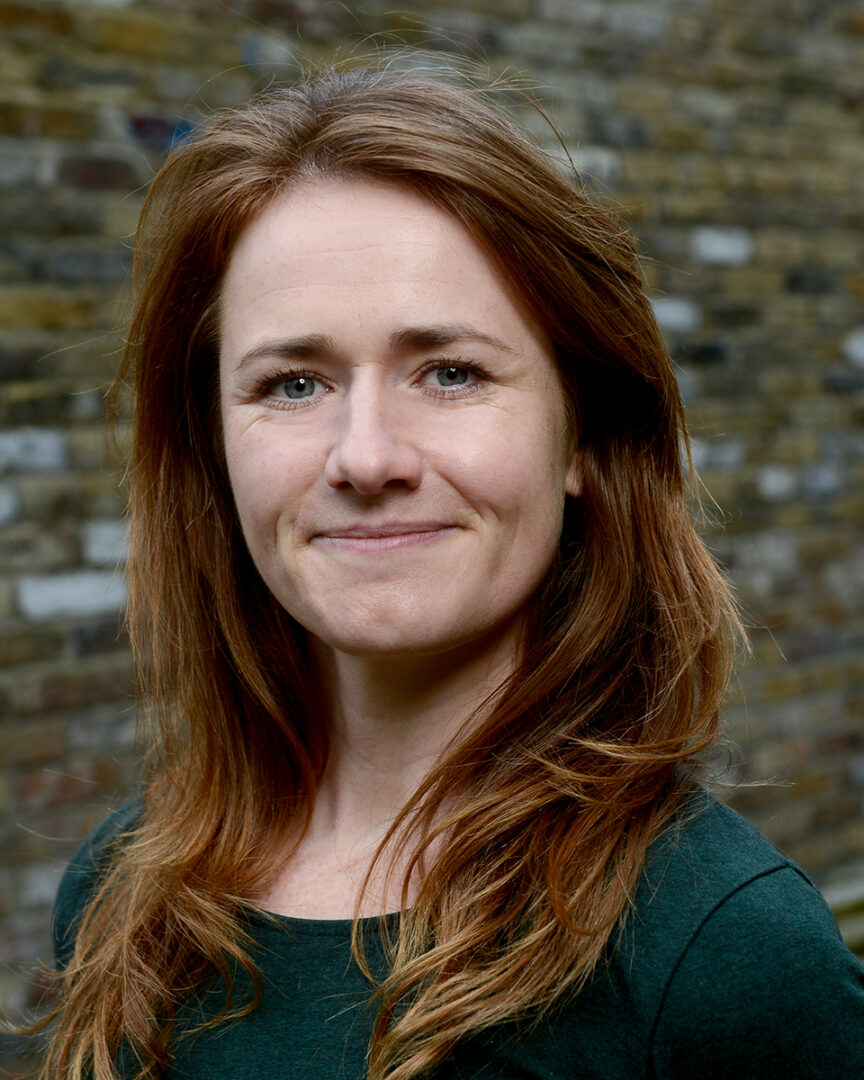 Andie McPherson
Specialist Team
I have a passion for working with others and enabling people to make healthy choices for themselves, their animals and the planet. As a Campaigns Manager my aim is to apply strategic and creative thinking, collaboration and research to affect mass change. Meanwhile, as a Counsellor and Psychotherapist, the emphasis is at the personal level. I'm interested in the change process facilitated in relationship with another, and within ourselves.
I began my career conducting community-based field research in Egypt and the Democratic Republic of Congo where I designed and implemented Knowledge Attitude and Practice (KAP) studies on the issues of Disability, HIV/AIDs and Women's rights. I have since worked in the charity sector for over 15 years in various project officer and policy advisory roles coordinating and delivering research, communications and learning activities. Over 7 years with HelpAge International I was dedicated to supporting civil society in various African and Asian countries advocate for Universal Social Protection Floors.
Since 2014 I abandoned the carbon-footprint and I turned my attention to UK-based Animal Welfare issues. As the daughter of a vet and life-long animal lover, I joined Redwings Horse Sanctuary. I represent the charity in a number of collaborative projects with the National Equine Welfare Council and led the development their award-winning Stamp Out Strangles campaign. Human psychology, adult learning theory and behavioural science plays an increasingly important role in Redwings' work.
As an Integrative Counsellor I have a small private practice in Norfolk where I offer one-to-one talking therapy to adults experiencing mental health difficulties. My work is trauma-informed and draws on theory and techniques from a range of approaches such as the Person-Centred Approach, Cognitive Behavioural Therapy and Transactional Analysis, mindfulness and compassion-based approaches.
When I am not being walked by my dog, I can be found in my allotment pulling weeds and preparing the ground for the next growing season. I look forward to working with you!
---
A Chat with Andie
Tell us a little bit about you and your journey into behaviour change?
For as long as I can remember I have felt a strong drive to invest my energy into work that redresses an imbalance in the systems in which we live. I tried to modify my own behaviour from an early age; to buy local, reduce waste, reuse, support causes whose change agenda aligns with my values and I have always wanted to be part of the effort to change the status quo.
It wasn't until I started working at Redwings Horse Sanctuary that I was introduced to human psychology and behaviour change models. Since the 2016 HBCA conference in Surrey, it has become something of an obsession, and I have subsequently worked with researchers and consultants in the field of adult learning and coaching as well as seeking out human behavioural theory. Redwings enabled me to apply models to our project work and I have advocated for monitoring, evaluation and learning approaches within the organisation – something that I inherited from my background in the International Development sector. The Stamp Out Strangles campaign was designed with human behaviour principles in mind (albeit still somewhat output heavy); We worked with various stakeholders to develop the campaign and particularly livery yards who had been affected by strangles outbreaks. Educational material is delivered to learners through an 'opt in' mechanism after an individual pledge (commitment to best practice). Incentives to learn include peer influence and mobilising more influential gatekeepers to recruit interest of our target audience. Almost 2000 people have pledged to best practice biosecurity and an internal evaluation of the campaign strategy suggests the campaign has  had an impact on biosecurity behaviours.
I started training to become a counsellor in 2018 and this introduced me to an understanding of human behaviour at a whole different level. Initially I trained in Carl Rogers' theory of personality change which emphasises the inevitability of individual change, since then I have become interested in the neuroscience of human behaviour and work with my clients using  Poly Vagal Theory, Compassion Focused Therapy and Mindfulness-based approaches which emphasise the biopsychosocial system we operate within.
Along the way I have become a geek for all things 'human behaviour', from Podcasts ('You think your so smart' is a personal favourite as is Glenn Hinds' Motivational Interviewing) to audiobooks and training. I would describe my interest in HBC as applied and systemic. I like to scrutinise project design and consider what underlying assumptions about human behaviour have informed the project design and expected impact. The other part of me is passionate about human connection and collaborative relationships that facilitate change.
Why does the science of behaviour change matter?
Increases chances of programmatic success;

by testing assumptions,
thoroughly interrogating the applicability of models or theories to your project requires an evidence base to support or dispel a claim regarding the value of a particular model
piloting/ trialling interventions ensure refinement of strategy

Important to challenge entrenched myth and tradition (sometimes these are so-called science-based). Evidence helps challenge erroneous beliefs and expose active information avoidance.
Without the science we struggle to understand it. Cognitive biases, for example, are simply labels for behavioural phenomena and without science we'd struggle to understand their prevalence and nature.
What is the most inspiring behaviour change intervention you have come across and why?
That's a good question. I may be a little stuck in my own personal professional bubble for the last few years. I'd probably return to Manoj's intervention that saw the abandonment of traditional slaughter of bulls in Nepal which was documented and presented in the HBCA conference in 2016 – absolutely game-changing!
What's your vision for behaviour change for the next five years?
Mindful behaviour change…
It's so tempting to see 'the change' and have urgency and enthusiasm to bring that change about at all costs. I'm sure I also can lose sight of the unintended consequences or the 'shadow side' of human behaviour change. I'd like to see human behaviour change focus on finding change opportunities where there is some readiness already within the system. A Taoist route… push on the door that is ajar and, with light touch, it should swing open willingly rather than investing endless energy pushing on the door that is firmly wedged shut.
Top tip for individuals or organisations getting started with behaviour change?
Take responsibility for change – it might not all be down to you but what change can you contribute the wider goal?
Make it achievable, make it fun and reward progress over perfection
Find resources that appeal to you and listen, watch, read at your leisure – HBCA's newsletter is a great start.
Familiarise with a few key models and get to know them well e.g., Transtheoretical model for change, EAST model, COM-B
Reflect on your own change process. What gets in the way of change for you, how do you form habits, what helps you sustain and maintain them?
---
Being a part of HBCL is a fantastic opportunity to invest my knowledge, skills and energy into projects that align with my values and deliver for a diverse range of causes. I also relish the chance to broach new change agendas and to work within a multi-disciplinary team of like-minded individuals who want to help make a lasting difference in the world - whether that be at a local, national or international level.