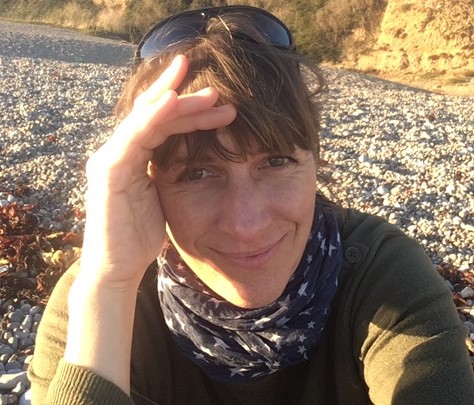 Tamlin Watson
Specialist Team
I am an animal welfare and behaviour researcher who uses mixed methods to better understand people, their relationships with their animals, and with wildlife and nature;  understanding their decision making processes, attitudes, beliefs, motivations, concerns and aspirations and how this impacts welfare. Working in a wide variety of sectors with animals ranging from polecats to cattle, otters to goats, donkeys to dogs, gives me a diverse set of skills and experience to bring to the team. I enjoy working with communities both in the UK and overseas to support behaviour change to protect wildlife and improve animal welfare.
I am involved with a wildlife charity in Morocco, Barbary Macaque Awareness and Conservation, initially as their dog programme director and more recently as a trustee.I hold a bachelor's degree in Zoology, and an MSc in Companion Animal Behaviour Counselling. I have experience of the practical applications of behaviour change theories from being a field officer and behaviour counsellor, and have worked in land based industries from agriculture to arboriculture, horticulture to wildlife conservation.
When I am not working I am verifying ancient and veteran trees for the Woodland Trust, swimming in any bit of water I can get in and hiking in the Welsh hills.
---
A Chat with Tamlin
Tell us a little bit about you and your journey into behaviour change?
Having worked in wildlife conservation, arboriculture, agriculture, animal behaviour and animal welfare in my career; the thread linking all has been the importance of human behaviour.
I began working with a wildlife charity in Morocco, Barbary Macaque Awareness and Conservation, which is where I realised how intrinsic human behaviour was to all the issues we were seeing. As their dog programme director, I had to work out how to change the behaviour of people living in remote communities towards the free roaming (but mainly owned) dog populations. These dogs had quite significant welfare issues and were causing problems with wildlife and livestock populations. Human behaviour change interventions guided owners to understand what their dogs were doing, why they were doing it and empowered owners to work out what solutions would work best for them. This reduced the numbers of dogs being taken into the forest with shepherds (decreasing pressure on wildlife), and reduced the numbers of dogs being owned by the shepherds in the longer term; by doing so improved welfare as less dogs meant more available resources, which also decreased livestock predation and human-dog conflicts.
This experience generated more questions and investigation into human behaviour and did make me realise we have a lot of work to do, and there's no time like the present to get on with it!
Why does the science of behaviour change matter?
For too long there has been a very 'us' and 'them' mindset when it comes to working with all sorts of communities, both in the UK and elsewhere, where the usual transmission of information was to tell people what they need to do to change, which is incredibly ineffective. Human behaviour is so complex, it is at the root of many issues, but if attitudes and motivations aren't investigated and understood we have little chance of creating sustained change.
What is the most inspiring behaviour change intervention you have come across and why?
Some of the most brilliant changes are the light bulb moments, when you see a person's eyes light up and, in that moment, you can see something has shifted. When a person works out that they want to change the way they do something to benefit an animal, their environment, or their community even if it runs counter to what their peers are doing; the bravery to strike out, the absolute conviction, then the sense of empowerment it brings, it is absolute magic.
What's your vision for behaviour change for the next five years?
We need to get on with it, there's a lot of work to do there are some fantastic efforts already being made but we need to keep going – this will take some time!
Why do you like working with HBCL?
What's not to love! First there is Jo and Suz, both of whom create a supportive and creative environment, which is key to developing ideas and innovative ways to change behaviour. Then just look at the people HBCL attracts – passionate, interesting and all totally committed to creating change.
Top tip for individuals or organisations getting started with behaviour change?
Listen and observe! Be flexible in your approaches, remember people have different perspectives, motivations, pressures and biases – make sure you keep your mind open and leave your judgements at the door.
---
I jumped at the opportunity to join the HBCL team. Knowing I will be collaborating with individuals who are passionate, engaged and creative, and joining forces to drive some positive changes for people, animals and the environment - so exciting!