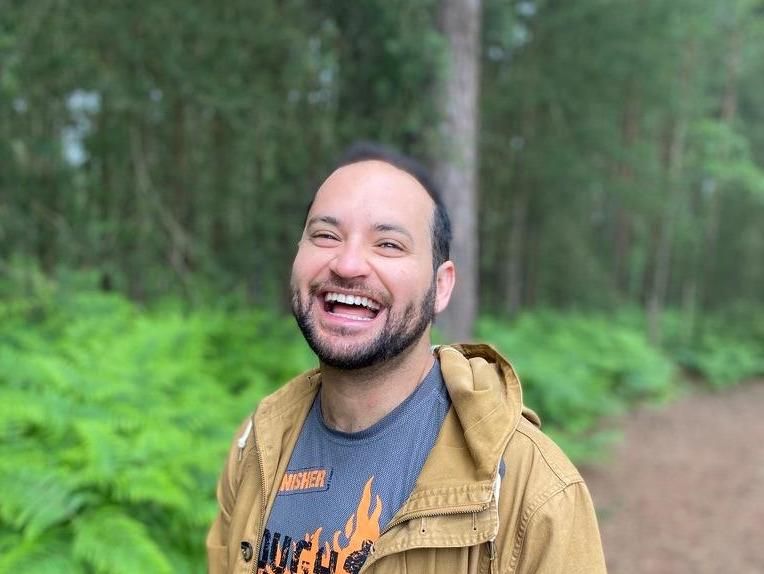 Trent Grassian
Specialist Team
I work as a researcher in the non-profit sector, where, most recently, I have conducted research into the state of the homelessness sector coming out of the COVID-19 pandemic, overseen the government's fidelity evaluation of the Housing First pilots and reviewed school's needs in supporting disadvantaged pupils during the pandemic.
While earning my PhD in Social Policy, I conducted research into the impacts of non-profit organisations promoting meat reduction and veganism, in the largest study of its kind and have given presentations all over the world about the project. The full dissertation can be found here and an article in the peer-reviewed journal Appetite here. I provide insights into effective animal advocacy and behaviour change on my blog, For Us All, where I also have a free report summarising my research findings. I also contributed a book chapter on food policy to the foundational volume, Environmental Nutrition, and have a forthcoming book chapter in Plant-based nutrition in clinical practice.
I am a passionate human and animal advocate, who has worked on a variety of social justice issues and volunteered with animals on three continents. In a former life, I worked as a Special Needs Education teacher in California for half a decade and helped found a local volunteering non-profit branch.
---
A Chat with Trent 
Tell us a little bit about you and your journey into behaviour change?
I suppose I first became interested in behaviour change more than ten years ago, when I was a special education middle school teacher in the US for disabled students whose disabilities were classed as moderate to severe. One of the best things about being a teacher for that specific population is the creativity I was able to have in terms of trying to understand what goals made the most sense for each of my students and how to help them make progress toward them. A lot of these were about behaviour change, things like having age-appropriate social interactions, forming positive relationships with general education peers and learning what was 'appropriate' behaviour in different settings – such as a grocery store or a public bathroom.
When, in 2014 I spent some time at different animal sanctuaries and farms, I became more aware of the issues related to modern animal farming and the many ways we exploit animals. I became very interested in how we get people to change the way they think about and treat animals and ended up doing a PhD looking at a variety of different meat reduction and vegan campaigns in the UK, which incorporated the Behaviour Change Wheel.
My thinking around behaviour change continues to develop as the years go by and I have continued to work as a researcher in the charity sector.
Why does the science of behaviour change matter?
As humans, we really struggle to see beyond our own perspective. So when we think about something like dietary change, our own views on animal food products will shift based on our own behaviour. The problem is that we can then think that simply telling someone why they should do something is enough and get frustrated with people for not changing their behaviour. But, unfortunately, behaviour change isn't that simple. I think that if more non-profits and public sector organisations really understood the fundamental principles and research underpinning behaviour change, they could be so much more effective. Sometimes it is about slowing down and not rushing into creating a campaign but actually thinking through the opportunities for change on an individual and social level and the barriers at all levels of society that will hinder that change.
What is the most inspiring behaviour change intervention you have come across and why?
As someone who moved to the UK from the US eight years ago, the incredible impact of the campaign Veganuary has been clear to me. Veganuary helps people shift their behaviour toward a more plant-based or fully vegan diet (and lifestyle). The UK has moved leaps and bounds ahead of the US in terms of the availability and affordability of vegan foods, and it is evident that Veganuary has played an enormous part in this change. They have helped to ensure the biggest supermarkets and restaurants offer new vegan items each January, which have become tastier and more affordable as the years go by. These have led to astronomical shifts in a short time, with the biggest restaurants and supermarkets competing to offer the best new plant-based meats, cheeses, ready-meals, etc. This has come at the same time that more and more people are trying Veganuary each year and, importantly, finding it easier, tastier, and more affordable than ever. It's a truly exciting campaign to watch!
What's your vision for behaviour change for the next five years?
I think it would be fantastic if behaviour change and systems thinking approaches came together more, particularly in the animal protection world. I really wish that more non-profits would create space for strategic long- and short-term planning and be comfortable with questioning everything they are doing from the ground up. Too often we just keep doing what we have already been doing or what we think is likely to get us funding. But if we want to achieve real social change, we have to ask hard questions about what we are doing and why.
Why do you like working with HBCL?
If we want to understand the way we treat animals, we have to understand the social world in which those animals exist. That means understanding the human role in animal care and exploitation, as well as the behaviours that contribute to the ways we house, slaughter and eat other animals. It's not enough to do what we think will help animals, we need to understand what strategies actually work to change human behaviour. That's why the work HBCL is doing is so very vital.
Top tip for individuals or organisations getting started with behaviour change?
I think the most important thing regarding behaviour change is not to forget the bigger picture. While it can be great to promote individual change, thinking about the goal you have and how you can actually achieve it will likely require systemic change and consideration of a systems-thinking approach.
---
Every year, unimaginable sums of money are spent to support unsustainable, unethical and unhealthy human behaviour. And, yet, the non-profit world so often fails to understand and expand the evidence-base underlying these increasingly worrying trends. Understanding human behaviour is key and that is why HBCL is such a fantastic initiative. They understand that we need to not only improve our understanding of current research, but we need to continue to expand the evidence-base to find new ways forward. I am thrilled to continue supporting their fantastic work.